North of 95 and west of Decatur…
This segment consists of a couple of large developments – a piece of Charleston heights and the Lewis Homes Smoke Ranch units.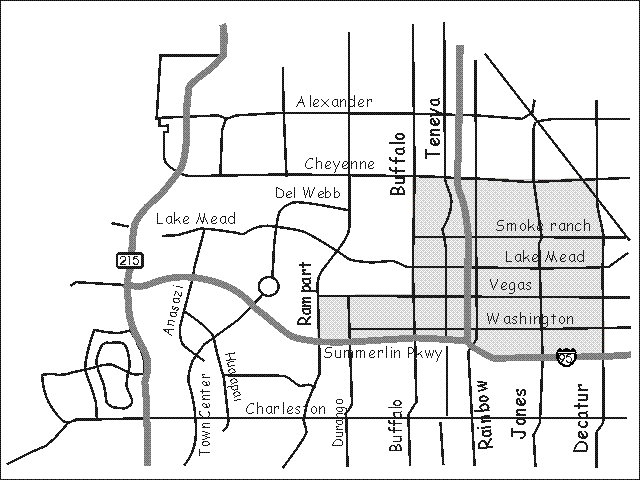 The development began in the south east corner in the mid 1950s and 60s and grew to the west and north over the years. A number of smaller subdivision are also contained in the area. The housing ranges from aged and rundown in some of the south eastern corner neighborhoods to reasonably new and nicely maintained to the north and west.
Starter homes are available in this area for both the handyman and those not so handy.
The area west of Buffalo and south of Vegas Drive has a number of condos at relatively high density. The area along Summerlin Parkway is a large park and has the Summerlin Farmers Market on Wednesday Afternoon at the western end.
Desert Shores
Directly north of the Pueblo lies Desert Shores…a classical Las Vegas Anomoly… Open Lakes in the middle of the desert…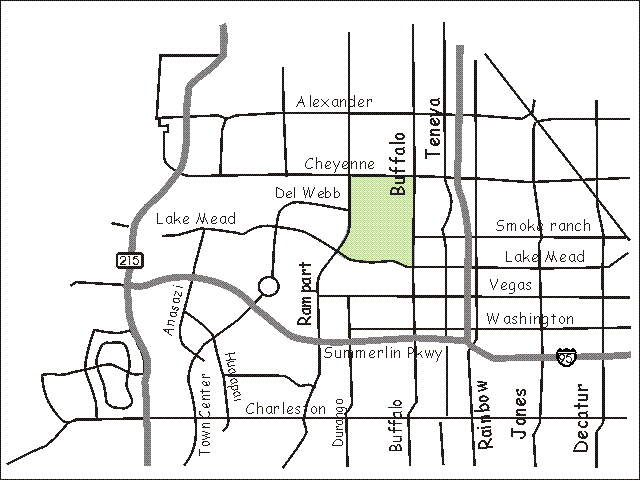 Here is an aerial that shows the lakes of Desert Shores…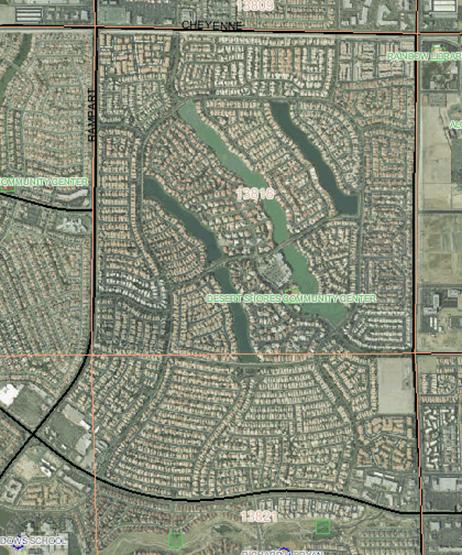 So Five Lakes…available to the residents for light duty boating. No gas engines but electrics, wind and human powered are allowed.
The community ranges in price from condo conversions at $150K to some larger lake front homes in the vicinity of $2 million.
Some starter homes available under $300,000.
A central mall has a reasonable restaurant where one can dine lakeside…Marche Baccus and the required Video Poker Joint.
A central swimming pool is dolled up to look like an extension to the Lake complete with beach entry.