Across Cheyenne – Decatur to 95 …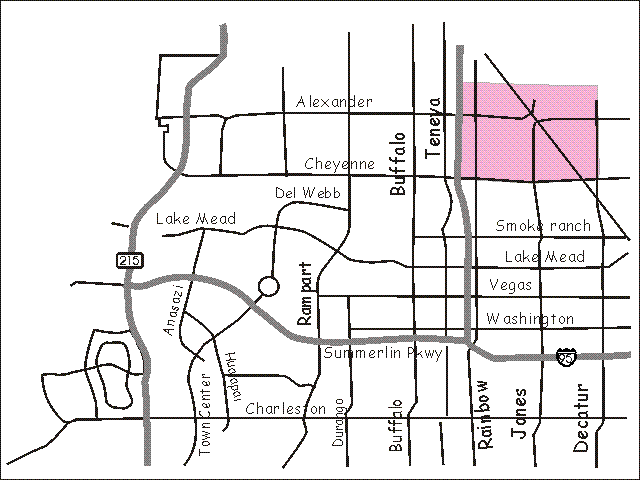 This area has a large collection of low density properties in the south. There is a concentration of commercial along Rancho and some along Cheyenne but a large portion of area from Cheyenne to Craig is very low density city and county. Some higher density tracts are scattered in the area and cluster along US 95. Large lot properties suitable for redeveopment are plentiful.
Further north the density increases in large tracts such as Rancho Alta Mira with 1100 homes and Los Prados, a guard gated golf community with 1350 homes build aronnd the course. Similar moderate density homes fill out the area.

Northwest Las Vegas by DonohueTeam


Homes and Land in the Northwest Las Vegas Valley