The Mountain...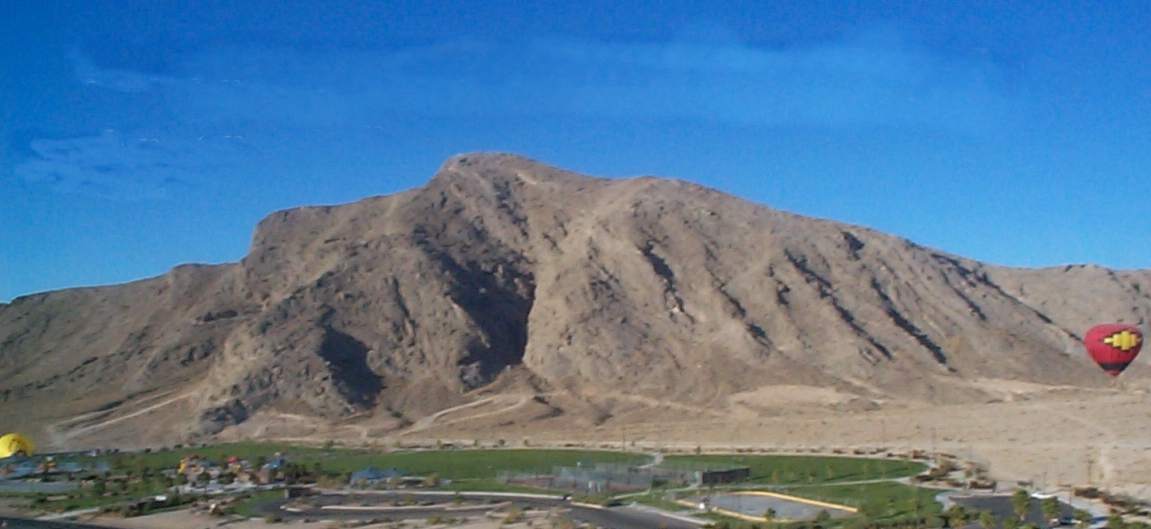 This photograph was taken from a balloon that had just taken off from the base of Lone Mountain. The peak is at 3342 feet.. The base is at about 2600 feet so it rises almost 750 feet from the surrounding land.
There is a trail that runs up the spine of Lone Mountain. It starts on the western side of the northwest end and proceeds all the way to the peak. It is about a mile round trip and is not a difficult climb. You need to be in reasonable shape but it has no places where you need do more that climb stairs. You can park at the start of the trail where there is a trail start marker.
Take your camera. It is one of the ultimate views of the valley on a clear day.